Back in the day, you didn't need to know a lick about computers in order to become a DJ. You just needed a lot of vinyl and the right turntables. Oh, how times have changed. Even if you have vinyl, people usually expect you to DJ electronically, and that means you need to have the right software kits in your arsenal.
When you're first starting out as a DJ, you might not know what to use, what's worth the money, and what you should avoid. To help newbies out, we at SYQEL compiled a list of the most important DJ software that every aspiring DJ needs to know about.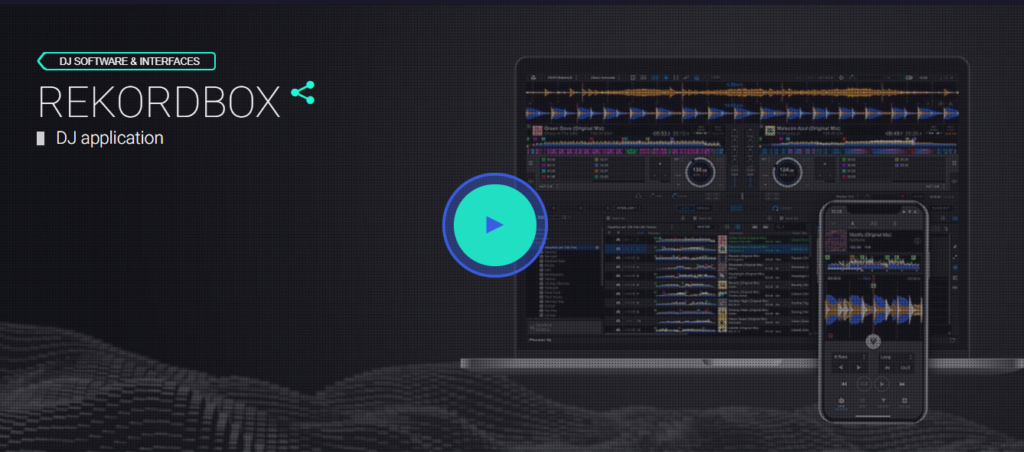 Most people recognize Pioneer as the makers of the international standard for DJ equipment. If you've ever played a show, you've probably used a Pioneer kit. In order to have a smooth DJ set, you need to download Rekordbox and run your music through the program.
Rekordbox is made to analyze music and help sort it for upcoming DJ sets. While they do have paid versions that offer cloud computing and advance performance perks (like special effects), you also can enjoy the free version that is necessary for you to play on any Pioneer device.
Unlike most others on this list, Rekordbox literally locks you into using a Pioneer DJ mixer, alongside Pioneer equipment. It cannot be used with any other mixer brand.
Price Range: Free-$14.99/mo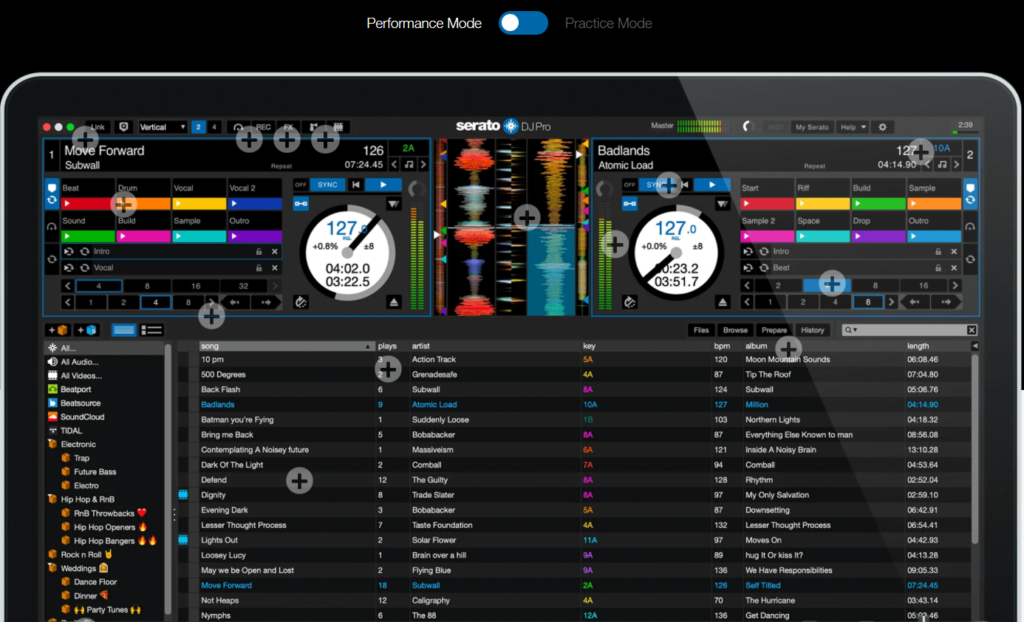 Often derided as a "laptop DJ" software, Serato is a heavily underrated piece of software that often acts as a stepping stone for major DJs as well as a much-loved companion for more experienced music professionals.
Touted as the most popular DJ software in the world, Serato Lite's basic package offers FX, a sample player, 4 cue points, and plays. If you go for Serato Pro, you get all of the above plus more samples, more cue points, MIDI, slip modes, recording possibilities, and more.
The big drawback with Serato is that you need to use an approved piece of equipment to make it work. Before you download this kit, check to make sure that the mixer you have is compatible with it.
Price Range: Free-$14.99/mo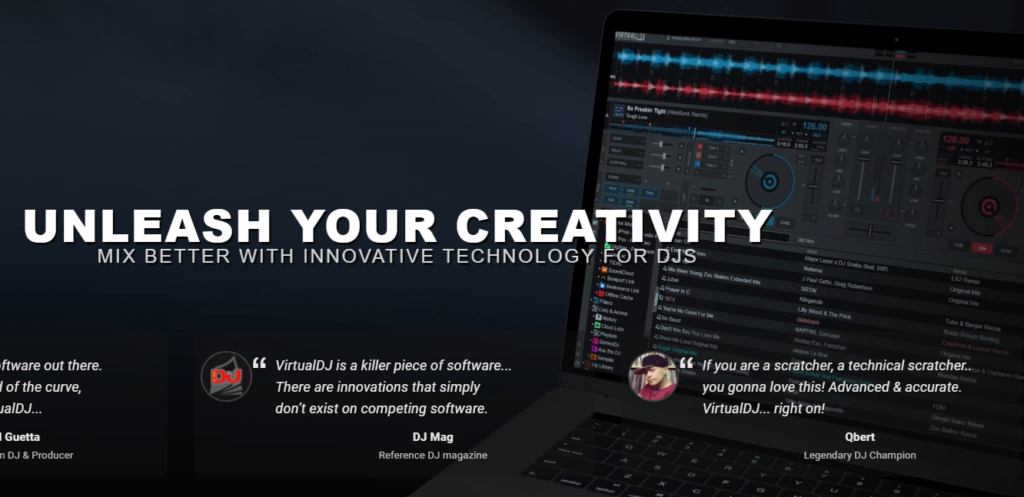 Though this isn't as popular as Serato or Rekordbox, Virtual DJ has been seeing an uptick in popularity now that the COVID-19 crisis has gotten a grip on the entertainment industry. Along with perks like real-time track separation, Virtual DJ also offers video mixing as part of its kit.
Along with both an audio and video mixer, Virtual DJ has world-class music library management and audio and visual effects. Many people prefer it to their mixer's standardized software simply because it's so multi-faceted. If you're willing to pay the $99 per month for the video editor, this could be one of the better tools for livestreaming. However, SYQEL can do that in a heartbeat at a cheaper price.
Unlike Serato or Rekordbox, you don't need to own a controller in order to use Virtual DJ. All you need to start spinning your music is your laptop. So, if you are currently saving up for a mixer, this is probably the best bet for you. If you have a Native Instruments (or any other approved) mixer, then you're even better off.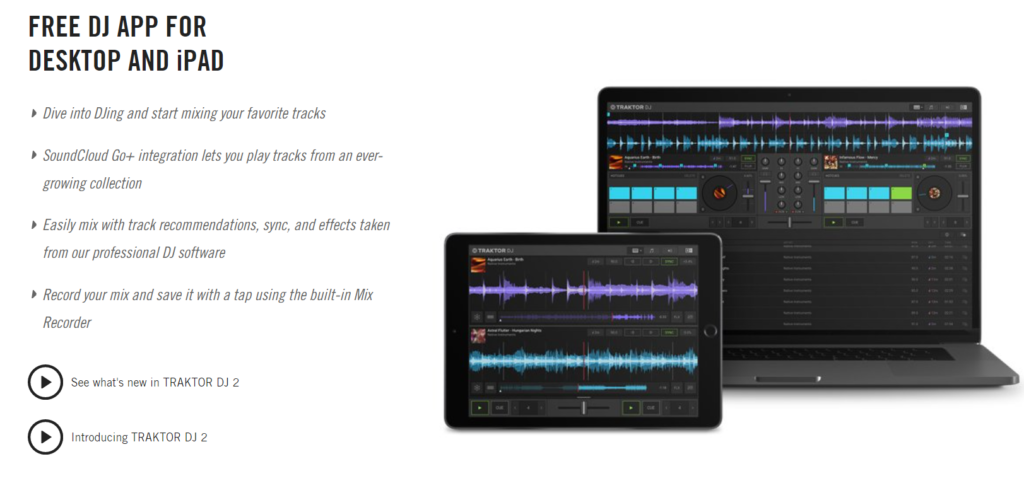 Traktor DJ 2 calls itself "an app without barriers," and that's mostly true. It works on both computers and iPad mobile devices, has an affordable price tag, and also is designed to work with SoundCloud Go + as a way to maximize the number of songs at your disposal.
In many ways, Traktor DJ 2 is one of the best DJ software kits for people who are just learning the ropes. This DJ software comes with track recommendations, easy to use effects, as well as syncing software to streamline everything for you.
Along with having easy syncing, this standalone software has a "freeze mode" that lets you remix your favorite songs in real-time. So while this is primarily used as DJ software, it technically could also be production software too. (Kinda.)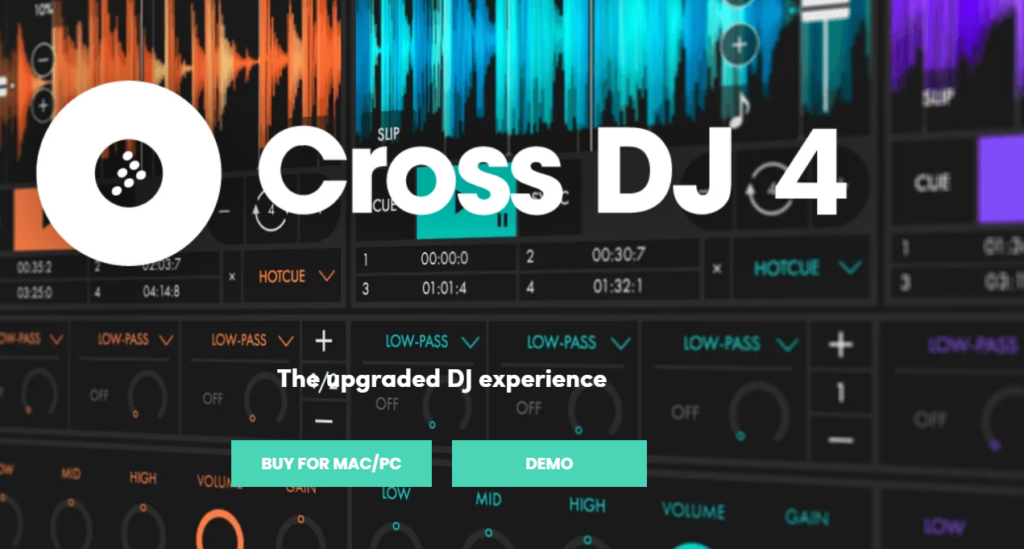 Cross DJ is the "black sheep" of the big five, but that doesn't mean it's not worth a look-see. This software can be used from your phone or computer, and uses BPM detection to autosync your songs.
The basic model comes with smart playlists that predict what you will want to play when you hit the decks. It's also compatible with Traktor, Virtual DJ, and Rekordbox libraries, so you get to have as much versatility with your platforms and music selection as you need.
People love Cross DJ because the basic version is totally free, has a slew of features, and is capable of working with any platform you have—Windows, Mac, Android, and iPhone OS are all accepted. If you upgrade to the Pro version, you get even more features to enjoy.
Price Range: $49.90-99.90 (one time payment)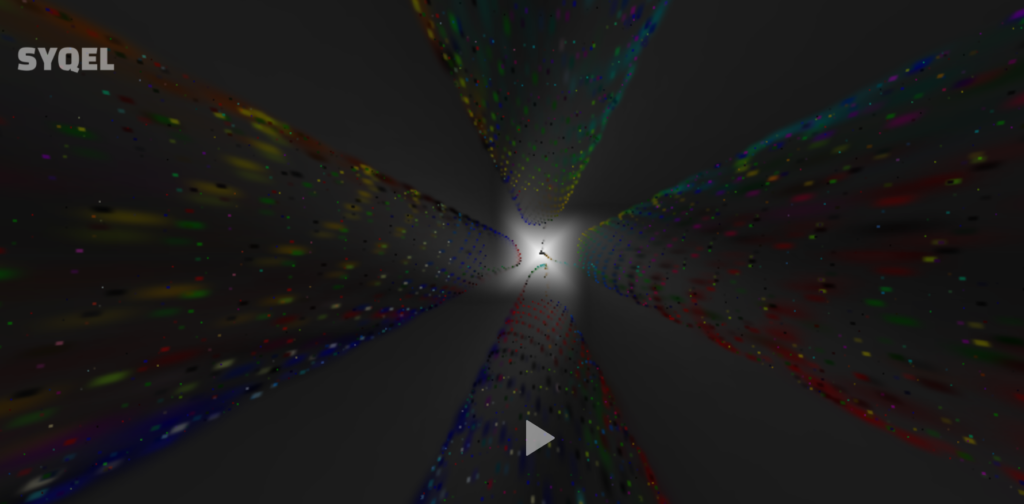 And finally, something new in the DJ game: visualizations.
You've been to a rave before. (If you haven't, go.) The lights, the imagery, the visual experience? That's all music visualization.
Most DJs don't use them because the software needed to create visualizations tries your patience too much. They're difficult and time-consuming, to say the least. But the creators of SYQEL have heard the sighs of DJs all over the world and brought this east-to-use app into the world.
SYQEL: The music visualizer desktop app takes audio input from a source like your computer, and reacts to it in real-time, producing a visual experience that mixes with your set to create a unique experience. And to create one with nothing more than the one click it takes to open the app.
There's a sample of the visualizer app in action below, for your viewing pleasure. When you're ready to generate visuals like that with your own sounds, click here.
Price Range: Free-$249 (one time payment)