I don't have to go on and on about how different this holiday season is going to be. And I'm not going to sell you on the idea that a holiday on lockdown is going to be just as great as any other year.
Because — while Hallmark movies have taught us that it's not about the gifts or the events, but the people around us — it's kind of hard to appreciate the holidays when no one is around us. When we're sitting by ourselves or in tight-knit circles like we have been since the beginning of 2020.
We didn't foresee still being in lockdown this December, but we are, and we'll have to make the most of it. So here are some ridiculous, low-cost, ideas for making your minimalist holiday season more fun. And definitely make it more memorable.
If you can't go out and see light displays, bring a bit of the action indoors for a holiday in quarantine light show.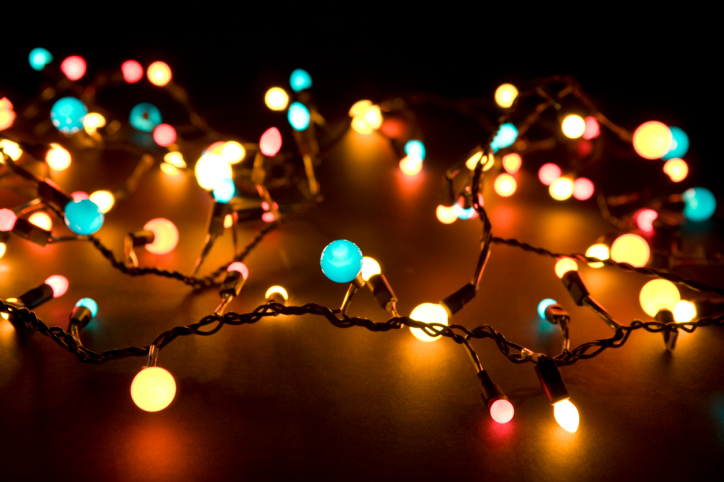 Holiday light shows are either a time-honored traditional landmark or a cool place to go on a Friday night. (Maybe you use them as a nice background for pictures and videos. I do.) Most light shows are obviously canceled this year.
If you're a dad, you can get on a ladder and trick out the house. I'm not a dad, so I'll pass on that.
But it doesn't take much effort to bring the light spectacle inside. If you are a holiday fanatic, go nuts with the themed lights. I personally have ones that play instrumental versions of Christmas carols and have gotten death threats from everyone in the house. I love being in close quarters with my family right now. (They do not feel the same way.)
You don't have to put up cheesy holiday light displays to have a light up your home, though. Just buy some cheap string lights and some Command hooks and strategically hang them up so that they're both aesthetically pleasing and not a fire hazard. Even if you live in a small apartment, some tastefully hung white fairy lights will brighten the place up.
You can even leave them up for post-lockdown get togethers.
Music is never on lockdown. So play those holiday songs you love. (Or don't. Holiday music is a love-hate kind of thing.)
Holiday songs are the background music of our lives in December: it's in stores, places of worship, school concerts where 9-year-old children are just trying to muster 'Frosty the Snowman'. While you can't capture the magic of nonstop holiday classics on the radio as you're packed inside of an overheated car on the way to your grandmother's house, music is not out of your reach.
Play it loudly at home as you're cleaning, cooking, or decorating around the house. Belt it as loud as you possibly can for every single person in the house who absolutely despises holiday cheer. Unlike radio stations who bank on not having to do anything new in December, you can create your own personalized holiday playlists and annoy the crap out of everyone else.
If you're on the receiving end of such an obnoxious level of joy, you're going to want to get yourself some sound-canceling headphones as soon as humanly possible. Create your own anti-holiday playlists to protect yourself from the inescapable sound of jingle bells and xylophones as you spend this holiday on lockdown.
Either way, music can and should be a continuous presence this holiday season. And every other one.
Marry light and sound with SYQEL: The music visualizer.
For those who wanted to see holiday light shows, or just like marveling at the level of commitment some people have when it comes to decorating their own houses, there is another way to manifest that spectacle from inside your home. And for those who want to escape the décor inside the house, I have something for you, too.
It's SYQEL: The music visualizer. This desktop app connects directly to your music stream and reacts to it in real-time. Download it for free and see what your music looks like when translated into a light show.
I visualized Carol of the Bells by Trans Siberian Orchestra.
Make holiday in quarantine cards for everyone, either on paper or online.

When I think back on getting holiday cards, they were always pretty generic. A mother or grandmother usually procured some premade Hallmark cards with a corny message inside, and then signed the cards with "Happy holidays from the whole family." They were mass delivered to everyone in the extended family and some friends, even the ones that no one really talks to.
I'm not going to tell you to make something generic, especially when you have the time to put into designing something original. Make an individualized card for every person you care about. Include inside jokes, roast them, include all the bad pictures they wouldn't dare post online. Or write something sweet and from the heart. (I have no examples for this.)
Roll out the stickers, learn how to make pop-up cards, whatever you have the patience to do. If you're ambitious, send them in the mail. Let that special someone (or unlucky bastard who has you for a friend) feel the sandpapery texture of dried glitter glue. Give them something physical to hang on their wall or put in a scrapbook. If you do not want to buy stamps, I feel you. Take pictures of your masterpieces and send them that way.
If you're not a paper person, you are not exempt from making cards — I mean, you don't have to miss out on the fun. Canva is the very best graphic design software for making anything. (If you take nothing else away from this, take this advice: Get Canva. It does everything you can't.)
They have several templates for holiday cards, or you can design your own. Upload those bad pictures of your friends, add cute pictures, even add video. Then download and send your cards over text, email, social media, etc.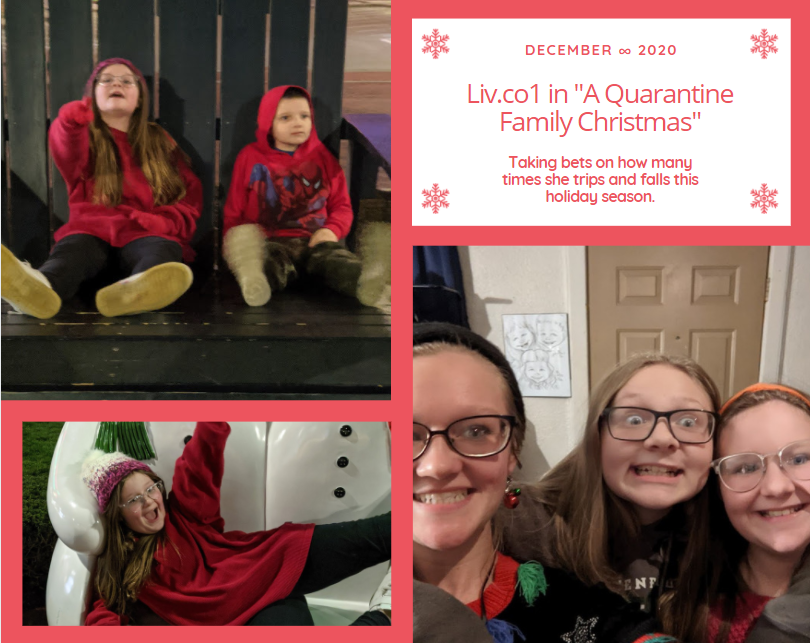 If you're not into the holidays at all, just make some cards for people you appreciate. Make them laugh, or cry, or get a warm, fuzzy feeling inside that reminds them of better times.
You don't have to impress anyone when you're in lockdown. So make the ugliest looking desserts possible, and laugh at them.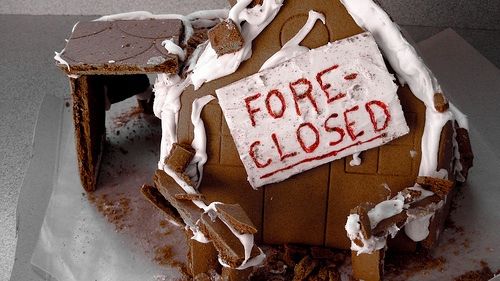 This is not to say you should make the nastiest desserts possible. They should taste good.
But a lot of people either feel pressure to make the "perfect" desserts, or they just don't feel like putting in that level of effort.
A holiday in lockdown means no judgment when it comes to presentation. So make ridiculously shaped cookies, sans cookie cutters. Ice a bunch of cupcakes, each one topped with a letter. Put them all together to spell out your personal catchphrase. Build a gingerbread house fit for a broke college student.
And in that vein, have a ridiculous holiday in lockdown photoshoot.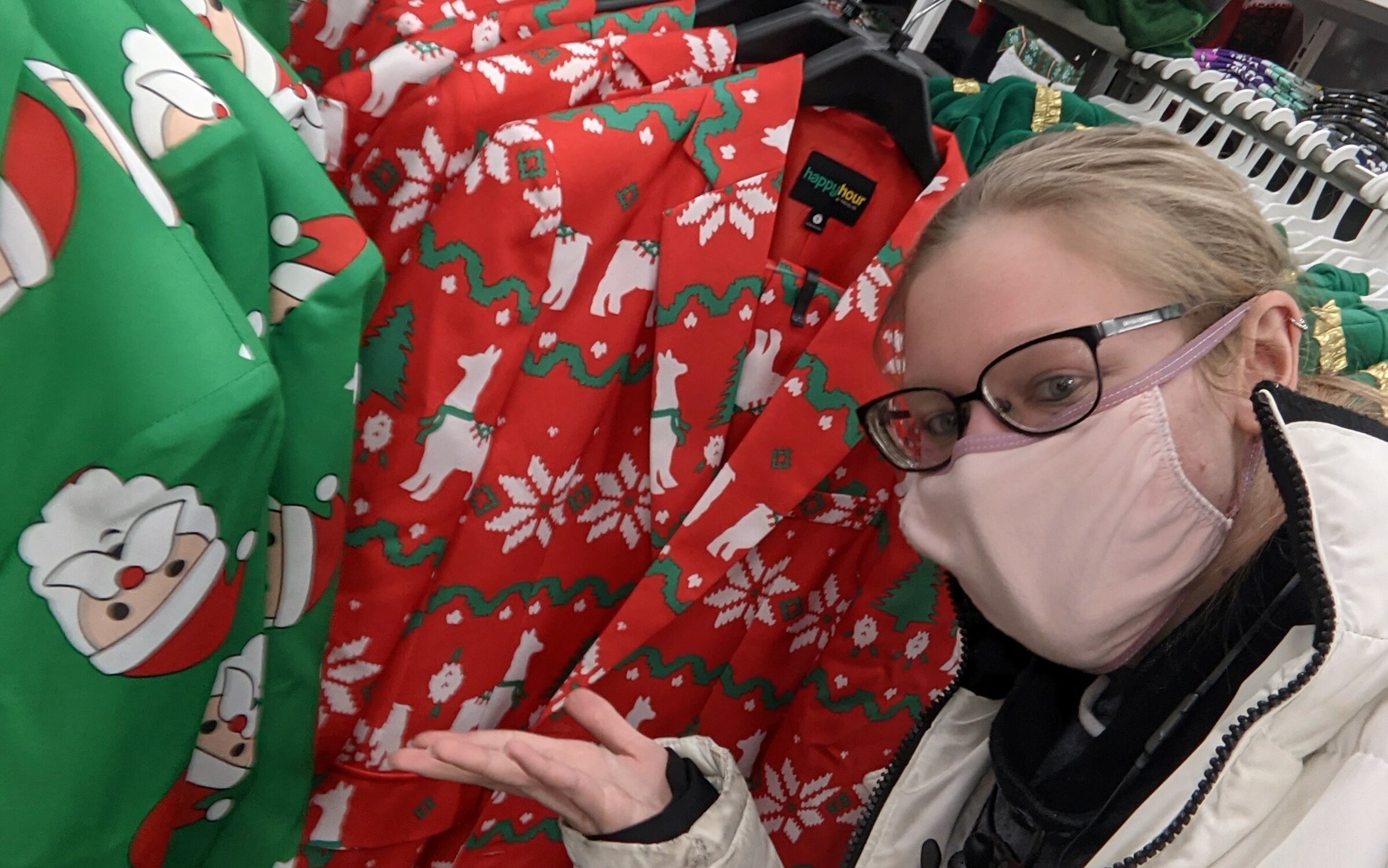 "Photoshoots" can be anything from selfies to fully fledged, dressed-to-the-nines events.
Combine this with your top-tier décor and voila: more holiday card material. Or more social media content for an otherwise dry and tired account. One that's limited by a seemingly endless lockdown.
Add music for videos, and leave your music visualizer on in the background so you can add a little spice to your content production.
Go at it solo, or have others in your household get in on it. Have remote holiday high fashion shows with your friends. Challenge others online to post their best holiday fit, and take a poll for the best one.
Wear something cute. But also, wear something awful that you can only get away with in December. (Personally, I wear a sweater with a llama and ornaments and bells on it. Hate all you want, but I'm not taking it off until 2021.)
And finally, the real struggle of the season: the gifts.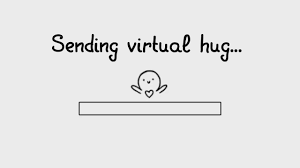 Obstacles to this gift giving season are, in no particular order: money, money, not being able to give gifts in person, money, not being able to gift experiences like travel or paint-while-drinking-wine classes, money, not being able to shop everywhere, and money.
When you can't give gifts in person, send them something digital or deliverable.
If you have money to buy gifts and your gift recipient is financially set, gift things like cool online classes that align with their interests, streaming subscriptions, or wine delivery services. If you have money and your recipient does not, send groceries to their place of residence with delivery apps like Instacart.
If you do not have money to buy gifts, then I suggest the following:
Secret Friends: Give the fun of surprise and get the financial relief of not having to buy everyone gifts.
"Secret Friends" (a secular version of "Secret Santa") is a great game for everyone to get in on, no matter where you are in the world. Even little kids like to get in on this game. It makes them think and makes them feel like they're a part of something grown-up.
It goes like this: Everyone puts their name in a hat. If people outside your household are also playing, you enter your names in an app like Elfster. Everyone draws a name, and that person is who they have to get a gift for. Everyone exchanges gifts (it's more fun to do it over a video call). Then you each reveal what name you picked.
It's fun because of the secrecy. And because of the quest to find just the right thing to convey the depth of your relationship with another human being, all because you happened to get their name from a randomizer in an app.
If you don't have money to spare when buying your one person a gift, you have to put more effort into it. Time is money, baby. You have to deliberate on exactly the kind of person they are, and then find the perfect free thing to show them how well you know them. Send them YouTube videos of things they've always wanted to learn, and offer to learn with them. Build custom playlists for them, and direct them towards a free music visualizer subscription to enhance the listening experience. Spam them with your finest curation of memes that you know they'll appreciate. Point them towards podcasts they'd really like, and talk about it with them.
I'd like to think that's what people really want when giving and receiving gifts – to be shown how well others know you.
Best of luck on your holidays, guys. Do whatever it takes (but nothing illegal, right?) to make a holiday in lockdown more enjoyable.